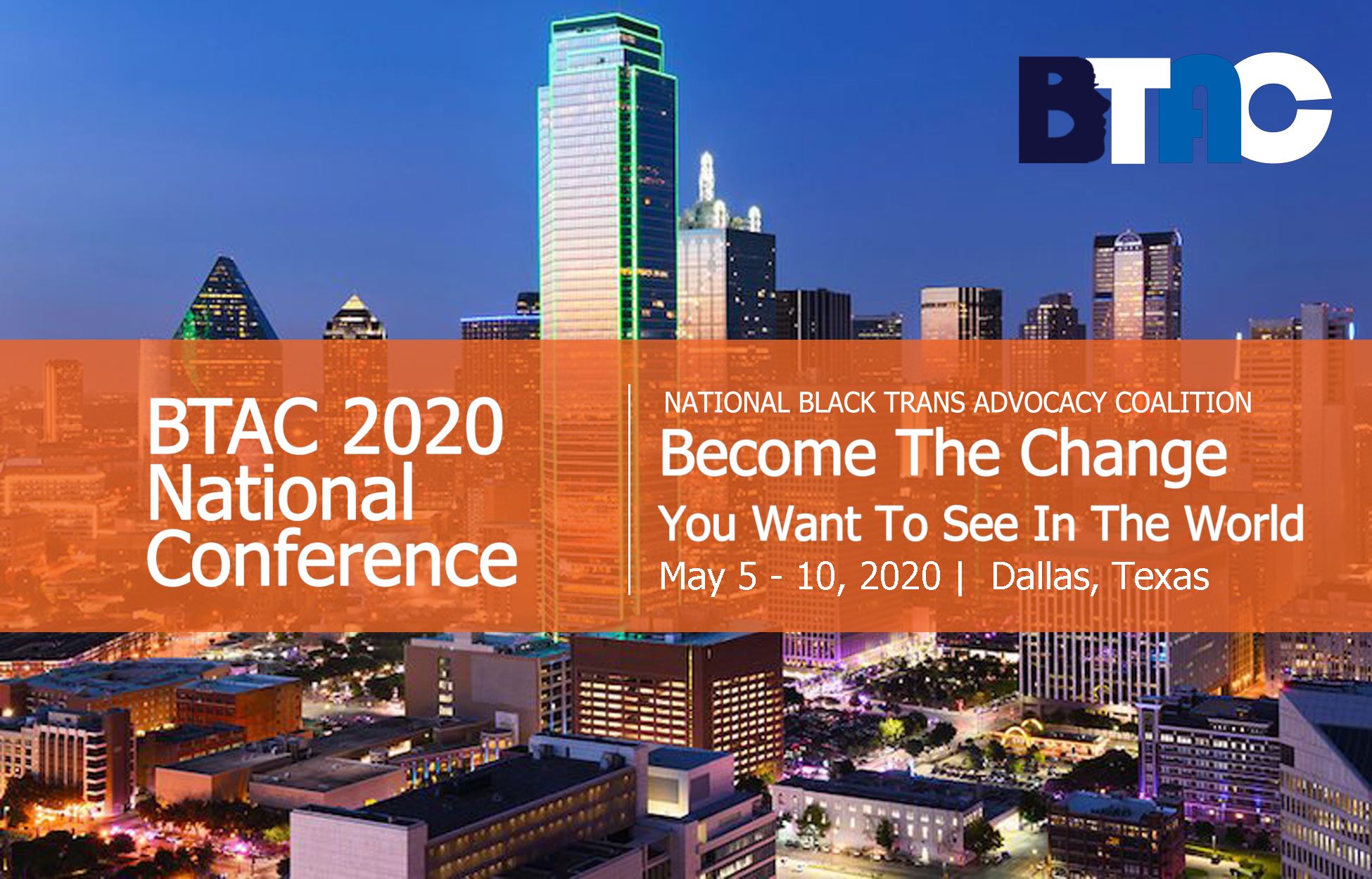 BTAC 2020: Attendee Scholarship Applications Now Open
We are happy to announce our invitation to submit scholarship applications to participate in the 9th Annual National Black Trans Advocacy Conference
The scholarship Program is created to help provide transgender families in minority communities nationwide, access to the conference educational and empowerment experience. The scholarship program provides an opportunity for trans people to not only participate in a FREE educational program but to also connect local communities with our mission of social equality through our BTAC Personal, Community and Leadership Programs.
As always, we are striving to include as many people as possible in the conference. We know that many individuals cannot afford the expense of traveling to the conference, yet it is vitally important that a conference of this focus be reached. Our goal is to award a minimum of 25 full or partial scholarships to first-time BTAC'ers .
BTAC 2020 Programs Offered: personal, community and leadership development programs offered:
Empowerment: personal identity development and wellness.
Equality & Advocacy: civic engagement and community organizing
Leadership Training: social advocate, mentor, health advocate, anti-trans violence advocate and non-profit leaders.
BTAC Attendee Scholarship Program Eligibility & Enrollment
All scholarship applicants must:
Identify as Trans, Transman, Transwoman or SOFFA
Register to participate in the conference
Enroll in one BTAC personal, community or leadership program.
Participate and complete (5) min program courses at the conference.
Complete (1) 150 word min conference reflection statement.
The deadline to apply for the attendee scholarship is February 1